Fetch Me My Smelling Salts! Mental and Physical Illnesses in Jane Austen's 'Pride and Prejudice' and 'Sense and Sensibility' – GI 23 136 (Online)
12 January 2024 @ 9:30 am

-

11:30 am

GMT
Tutor: Dr Danielle Grover
Go to all Courses
Go to all Online Courses
---
Overview
Beginning with 'Pride & Prejudice', this course examines the role of illness in Jane Austen's fiction, exploring everything from Mrs Bennet's demand for smelling salts to Marianne's dramatic fever. Did Austen mock forms of illness? If not, how does her use of humour complicate its representation? All keen readers and lovers of Austen are welcome.
Please read and bring the novels to the sessions.
Tags
---
Other events in the series
Friday 12th January @ 9:30am
Friday 19th January @ 9:30am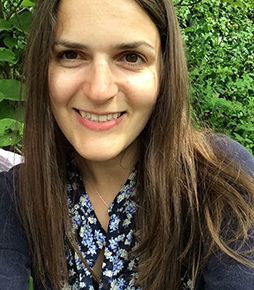 About the Speaker
Dr Danielle Grover
Dr Danielle Grover has delivered fourteen courses on Jane Austen since 2014, after completing her doctoral thesis on Jane Austen and other eighteenth-century novelists. She was a Teaching Fellow in Romanticism at University College Dublin and has held a number of teaching positions in sixth-form colleges and universities. Currently, Danielle has had eight articles published on eighteenth-century writers and she has lectured on music's role in the eighteenth-century novel at over ten international conferences in Australia, Ireland, the U.K and in the U.S. In 2008, Danielle spent two months as a visiting fellow at Chawton House Library in Chawton, which was the village where Jane Austen worked on her major novels. In her spare time, Danielle enjoys piano-playing, reading and ballet.
Restaurant
V Café at The Guildford Institute provides a friendly catering service using high quality, fresh, vegetarian and vegan ingredients.

Gift Memberships
The perfect way to give a treat to someone special who takes real pleasure in learning new things and taking part in great activities.