Guildford Arts Exhibition: Alice Charman & Mandy Millyard
11 January 2022 @ 9:30 am

-

14 February 2022 @ 5:00 pm

GMT
---
Overview
Alice Charman
Alice Charman is a designer and printmaker based in Surrey who makes original screenprints, using vibrant colours to create botanical and abstract designs that are a joyful addition to your walls.
Alice is inspired by nature through the changing seasons and loves experimenting with stencils and layering colour in the printing process.
See more of Alice's work at www.alicecharmandesign.com/screen-prints
Mandy Millyard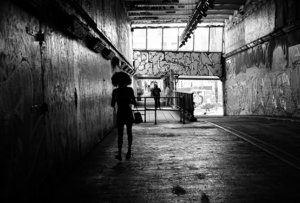 Mandy is a self-taught photographer whose main passion is street and urban photography.
She started taking photographs at age 17, and developed her own films in a friend's loft darkroom.  She bought her first camera, an Olympus OM10, with her first 6 months wages.
Mandy aims to capture the unusual, and sometimes puts herself in tricky situations to do so!
Her hope is that her photographs will enable people to look back, in years to come, and have an insight into how life was in the early 21st century. Mandy uses both film (with the original Olympus) and digital photography – and is seldom seen without a camera around her neck!
The black and white images in this exhibition are a mixture of c-type prints (from Ilford film) and fine art giclee prints (from digital photographs).
See more of Mandy's work at www.facebook.com/images64/
Tags
Restaurant
V Café at The Guildford Institute provides a friendly catering service using high quality, fresh, vegetarian and vegan ingredients.

Gift Memberships
The perfect way to give a treat to someone special who takes real pleasure in learning new things and taking part in great activities.