Guildford Arts Exhibition: Observing Life
16 October 2023 @ 9:30 am

-

17 November 2023 @ 5:00 pm

BST
---
Overview
The Guildford Institute are pleased to be working with Guildford Arts to present their next art exhibition in the Assembly Room. Please do visit the Institute and enjoy the work of:
Anne Winstanley Wood  –  Painter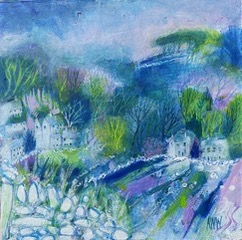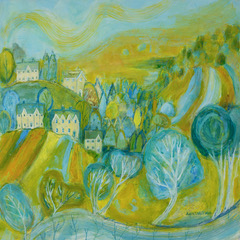 Anne's creative process starts from initial sketches and photos outdoors which gradually evolve into more imaginary, abstracted compositions back in the studio to depict landscapes in her own style. Starting with free, creative mark making using a variety of tools and techniques she gradually builds up layers of acrylic paint, ink and collage to create flow and movement.
Drips, washes, glazes, distorted shapes, wonky perspectives and stylised trees enable her to be bold and expressive. Her natural desire to place some sort of man made structure in her landscapes stems from those early years where mill chimneys, slate roofs and dark satanic mills nestled perfectly within the wild hills.
E: annewin100@yahoo.co.uk
W: www.annewinstanleywood.com
I: @annewinwoodart
Jan Ramscar – Photographer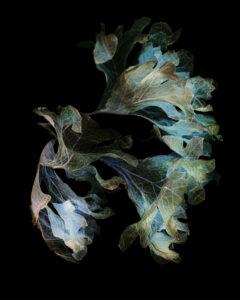 Jan's images are all produced without the use of a camera; they are cyanotypes (blueprints) and photograms, which are both techniques which were discovered at the beginning of photography in the early nineteenth century. She uses the actual plant specimen and light, nothing more, to make these images.
The botanical subjects usually come from her garden, so they are plants which every gardener would know. Her aim is to show familiar seeds, leaves and flowers in a very unfamiliar way and to highlight the amazing structure and detail of these natural wonders.
Tags
---
Other events in the series
Monday 16th October @ 9:30am
Restaurant
V Café at The Guildford Institute provides a friendly catering service using high quality, fresh, vegetarian and vegan ingredients.

Gift Memberships
The perfect way to give a treat to someone special who takes real pleasure in learning new things and taking part in great activities.