---
Overview
The start of the Second World War in September 1939 brought a huge change of lifestyle for people in Britain, despite the fact that many were expecting a war with Germany at some point and Britain had been making preparations for war for several years beforehand. Studying stories that were published in the local press, from the beginning of September 1939 through to mid-October of that year, local historian David Rose has uncovered a fascinating glimpse into the lives of Guildfordians at that time. Purchase a ticket to read his article!
The author and the Guildford Institute have made every effort to be accurate in factual matters presented but assume no responsibility for errors. Where opinions are stated these are the view of the author and are not necessarily shared by the Guildford Institute.
Tags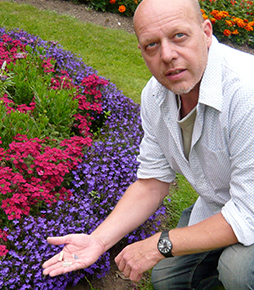 About the Speaker
David Rose
David Rose is a well-known local history writer and public speaker. He has written and co-written more than a dozen local history books focusing on Guildford and the surrounding area.
He has been interested in history for as long as he can remember and collects all kinds of things related to what he calls 'history of living memory'. His collection includes old photographs, picture postcards, books, maps, guide books, plus a wide range of old bottles, bygones and yesteryear's advertising.
He set up and edited for 13 years, a popular column in the Surrey Advertiser called From the Archives. He is now one of the key writers for the on-line newspaper The Guildford Dragon NEWS and continues to write articles on local history on that website under the title Through Time.
David also writes the Peeps into the Past column for the Woking News & Mail, and contributes stories to local societies' publications if asked and supplies local history information to anyone interested.
Restaurant
V Café at The Guildford Institute provides a friendly catering service using high quality, fresh, vegetarian and vegan ingredients.

Gift Memberships
The perfect way to give a treat to someone special who takes real pleasure in learning new things and taking part in great activities.