---
Overview
Due to unforeseen circumstances, this course has been moved ONLINE. Please note that this is different to what was originally advertised in our brochure.
A portrait can depict a sitter in a number of ways; it can capture their physical likeness or convey their character. Portraiture can also express the concept of a person without that person actually being present in the image. We shall consider artists as wide-ranging as Artemisia Gentileschi and Van Gogh in our quest to decide 'What is a Portrait?'.
Tags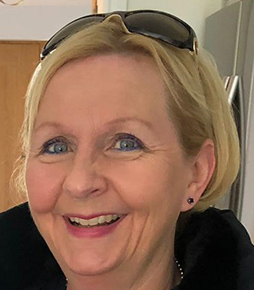 About the Speaker
Tammy Ellis
Tammy was born in London and raised for some years in the North of England. She returned to her roots in 1982 to attend the University of London to read a degree in French and German and, more importantly, this is where she met her husband.
Whilst languages remain an important part of her life, and she still teaches both French and German up to A level, her main passion is Art History. Tammy has been a lecturer in Art History at The Guildford Institute since graduating from the University of Surrey in 2007. Her main interests lie in 19th, 20th and 21st Century art and her aim has always been to make art accessible and 'food for the soul'.
Over the past four years Tammy has also been involved in art tours to France, Ireland and Liverpool and has given guided visits of Tate Britain. She thoroughly enjoy the level of interaction that these trips bring. Tammy also lectures privately to groups and gives 'one-off' talks on art.
Tammy has three wonderful children, two dogs and a horse and they all keep her very busy! When she does have a moment's peace, she loves to bake and read books for her book club.
Restaurant
V Café at The Guildford Institute provides a friendly catering service using high quality, fresh, vegetarian and vegan ingredients.

Gift Memberships
The perfect way to give a treat to someone special who takes real pleasure in learning new things and taking part in great activities.