World Cinema – GI 23 037 (Face to Face)
6 October 2023 @ 2:00 pm

-

4:00 pm

BST
Tutor: Steven Moonan BA (Hons) Fine Art, MA Fine Art, PgCert in Teaching & Learning in Higher Education
Go to all Courses
---
Overview
Apologies, this course has been cancelled due to unforeseen circumstances.
This course examines modern and recent films from across the globe, and aims to reveal and celebrate the richness and complexity of international film art. Exploring a wide variety of cinemas set within their own cultures, and how they interconnect in a global context. Focusing on a new range of compelling films that will include a variety of genres, styles, subjects and cultural characteristics.
Please bring a pen and paper for note-taking.
Films will differ from those previously shown on this course.
Tags
---
Other events in the series
Friday 6th October @ 2:00pm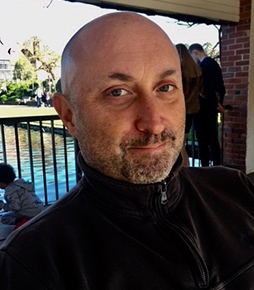 About the Speaker
Steven Moonan
Steven Moonan has been teaching for 20 years and first taught in Taiwan in 1999 as a TEFL Teacher, then South Korea, China and Mexico. On returning to England in 2010 he got a place on the MA Fine Art course at Kingston University, where he specialised in making non-narrative short films. It was also at Kingston University where he completed his Post Graduate Certificate in Learning and Teaching in Higher Education.
Steven currently teaches Film studies at The Guildford Institute as well as a variety of arts courses at Guildford Adult Learning Centre. Steven has been passionate about film and world cinema ever since a film obsessed photography tutor at Wigan college (when he was 18) used to show full screenings of films by projecting original film reels onto a wall. The films Steven has covered at the Institute over the last year have been a broad spectrum from Asia, South America, Europe and beyond. It's a subject he loves to teach and he feels there is so much that a film can teach us about a place and it's people.
Restaurant
V Café at The Guildford Institute provides a friendly catering service using high quality, fresh, vegetarian and vegan ingredients.

Gift Memberships
The perfect way to give a treat to someone special who takes real pleasure in learning new things and taking part in great activities.