Our new spring brochure for 2022 is available now for you to browse! From courses and workshops to talks and visits, there is an activity for everybody to enjoy. Our wide variety of activities and courses continue to take place in person, online and also in a hybrid format to offer flexibility in how you choose to attend.
Below we share some key areas of our spring brochure to look out for!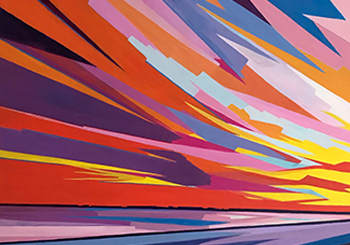 ---
Celebrating Inspirational Women
Our focus for the spring term is Inspirational Women. With Women's History Month taking place throughout March and International Women's Day on 8 March, we think it is the perfect time to explore and celebrate the achievements and contributions of women throughout history to society.
Here are just a few of our upcoming activities that are taking place throughout the term that you may find interesting, all linking closely to our termly focus of Inspirational Women.
---
A-Z Art History Evening Lecture Series
Brand new for Spring 2022, join us for our evening lecture series! Each month, one of our much loved Art History tutors will guide you through an exciting subject linked to an alphabetical letter.
Make sure to pick up one of our loyalty cards – collect 9 letters and enjoy your 10th lecture for free. Attendees can have these stamped every time they attend.
Feel free to enjoy a drink at our bar, which opens at 6.30 pm on these evenings.
Click here to browse all of the A-Z Art History lectures taking place this term!
---
Visits this term
Our popular visits are making a comeback for 2022! Join us for two 'Make Your Own Way' visits taking place this term.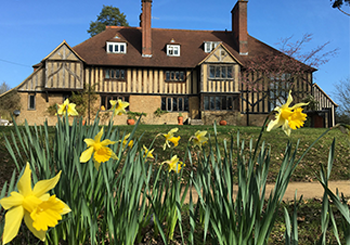 Watts Gallery Artists' Village, Compton | Friday 11 February
We are kick-starting this term's visits with a trip to Watts Gallery Artists' Village.
You will take a private 75 minute guided tour of Limnerlease House and Studios (the arts and crafts studios of the Watt's). Relax afterwards with refreshments and some free time to explore the extensive grounds.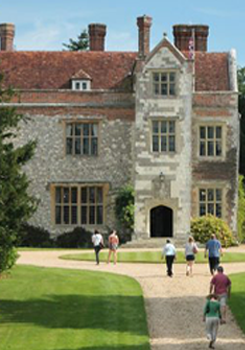 Chawton House, Alton | Friday 8 April
Slightly later into the term, join us for a trip to Chawton House, a Grade II listed Elizabethan manor house with strong links to Jane Austen.
You can enjoy a cup of tea or coffee on arrival and take part in a 75 minute guided tour of the house, library and its collections.
---
Window on the World Talks
Our Window on the World talks are a popular choice at the Institute. Join us to explore and discuss a range of topics which will be taking place on various weekday afternoons.
Take a look at just some of our Window on the World talk offerings taking place this term.
Discover more of our Window on the World talks
---
Our digital brochure is available to browse on our homepage, or alternatively you can visit the 'What's On' section of our website. If you would like to request a copy of our spring 2022 brochure, please email info@guildford-institute.org.uk
---