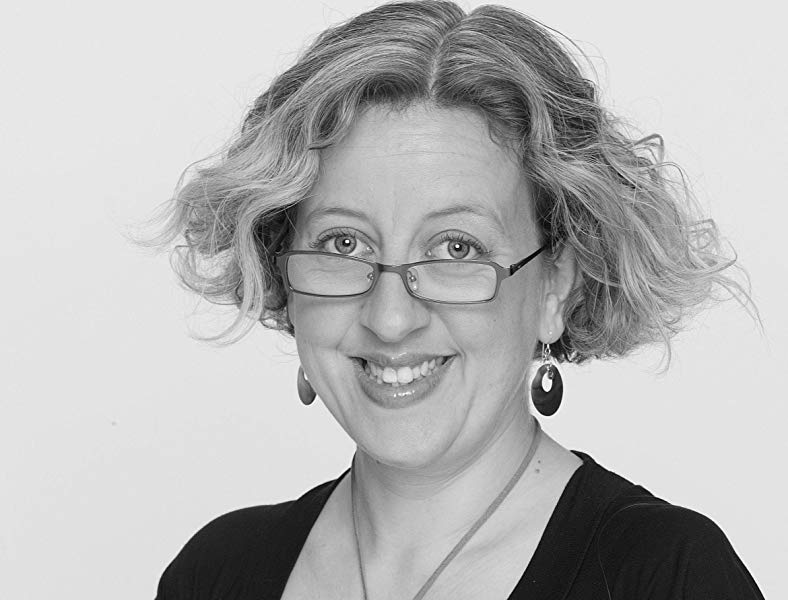 After her sell-out Guildford Book Festival event held at the Institute on Thursday 10 October, The Mother of the Brontës author Sharon Wright, shares with us five of her most cherished literary treasures.
1 – The Naughtiest Girl in the School by Enid Blyton
I was a complete bookworm as a child but most of my reading material came from Bradford Central Library on weekly trips with my grandma. Actually owning books was very exciting and I had a bookshelf in my bedroom where I kept my beloved Ladybird and Enid Blyton collections. I was mad for Blyton, whether fairy stories, the Famous Five or boarding school stories. I have a vivid memory of one happy Christmas morning when I unwrapped three books in the "naughtiest girl" series.
2 – Isaac Asimov's Science Fiction Magazine
My dad had all the Asimov stories and paperbacks and I just worked my way through them as a teenager. When other girls were reading Flowers in the Attic and Jackie Collins, I was crying over the baby Neanderthal in The Ugly Little Boy. Asimov stories were so beautifully written, moving and clever. My 1977 edition of his magazine was a gift from my friend Ashley, bought when we visited the wonderful Old Pier Bookshop in Morecambe recently. My favourite thing about my vintage mag is the fabulous set of 70s sideburns on the great man himself.
3 – The Odd Couple by Neil Simon
When I began writing plays a few years ago I suddenly discovered the joy of reading them, too. I love the 1968 film with Walter Matthau and Jack Lemmon, but you can tell this tight, hilarious script was originally written for the stage. I especially like my lovely old and worn Samuel French edition because I bought it at Barter Books in Alnwick, which is a book-lover's paradise. I honestly think I could live there if they'd let me.
4 – The Brontës at Haworth by Ann Dinsdale
I got to know Ann when I was researching my biography of Maria Brontë. She is the principal curator of the Brontë Parsonage Museum and a walking mine of information. She also has a wicked sense of humour and I love her company. I enjoy all of Ann's books and this is one of my favourites because she has an intimate knowledge of the atmospheric Georgian home where the Brontës lived and wrote. It was a great privilege to lead an after-hours tour of the Parsonage in the summer, talking about Mrs Brontë's life from moving in just after the birth of Anne in early 1820, to her terrible death in September 1821.
5 – Balloonomania Belles by… me
I have a cherished copy of my first book. I take it to read from at book events and we've had lots of good times together, including Guildford Book Festival in 2018. It holds all the true, bonkers, ballooning adventures of the lady aeronauts and is a battered, beloved book-on-the-move. It's messy and well-thumbed, with lots of re-useable Post-its in the front pages. Key quotes and facts are underlined in pencil. A friend gave me a dust jacket so it feels good and robust. It's a working book and I love it.
If Sharon has inspired you to get your creative juices flowing, why not take a look at our Creative Writing course or join our next Guildford Writers or Book Club groups, which take place in the cosy space of our historic library.
The Mother of the Brontës: When Maria Met Patrick (Pen & Sword, 2019) is out now. For more information about Sharon Wright and her work, please visit sharon-wright-agency.co.uk.
---