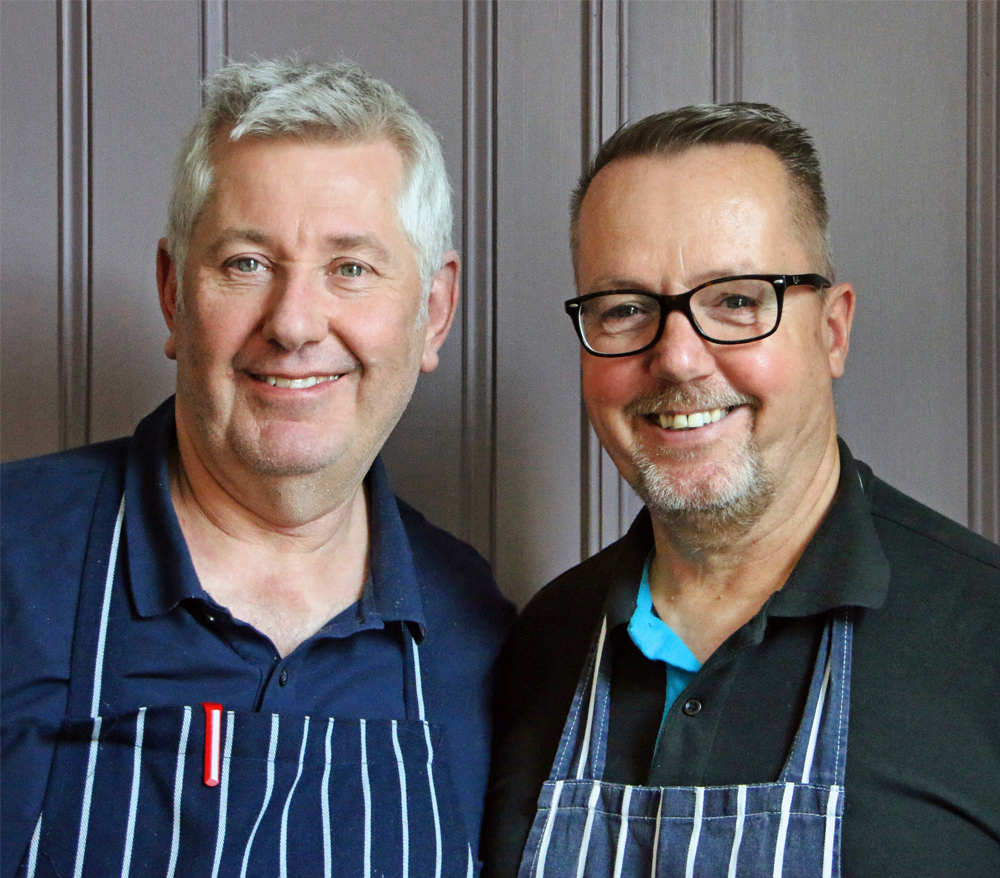 To celebrate World Vegan Day, chefs Nick and Ian from V Café share their scrumptious Squash & Chickpea Redang Curry recipe. The perfect winter warmer, we guarantee this dish will become a firm favourite!
---
Preparation time: 15 mins
Cooking time: 30 mins
Serves: 6 people
Ingredients: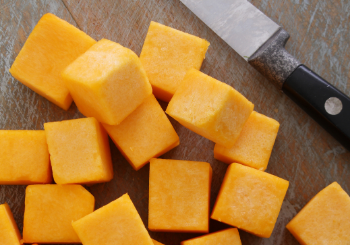 1 whole butternut squash (peeled and diced)
2 red peppers (cut into strips)
2 tins of chickpeas
1 large onion (diced)
4 cloves of garlic
300ml vegetable stock (cube is fine)
1 stick lemon grass (finely chopped)
60g fresh ginger (peeled and chopped)
3 red chillies (de-seeded)
2 tsp turmeric
1 tsp ground coriander
1 tsp ground cumin
100ml vegetable oil
2 tins of coconut milk
Fresh coriander
Salt
Method: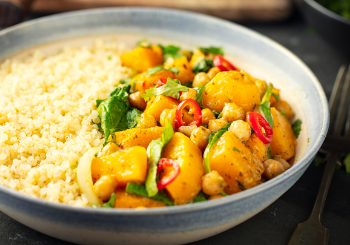 Peel and dice the squash and cut the peppers into strips.
Make a paste with the ginger, lemon grass, chilli and garlic by blending them in a food processor – add a little oil to help bind.
Fry off the squash in batches and put to one side.
Using the same pan fry off the onions. When the onions are translucent, add the paste and cook out for a few minutes. Be careful to stir to avoid sticking.
Add the spices to the onions, put back the squash and add the rest of the ingredients (coconut milk, chickpeas, vegetable stock and peppers).
Bring to the boil and simmer until the squash is tender.
Check the seasoning and adjust if necessary.
Finish with chopped fresh coriander when serving.
Note; if you want more heat add dried chilli to the recipe.
Serve with either rice or thick noodles.
---
We love to see your culinary creations! If you give our Squash & Chickpea Redang Curry a go, make sure to take some pictures and tag us @guildfordinstitute on Instagram.
Looking for other food inspiration? Check out V Café's recipes on our blog – we have a tasty vegan tagine, a devilishly decadent vegan chocolate cake and signature vegetable fritters. Happy cooking!
---