Qigong for Health and Balance – GI 23 119 (Face to Face)
15 January 2024 @ 2:00 pm

-

3:00 pm

GMT
Tutor: Devdan Sen MA
Go to all Courses
---
Overview
Literally meaning 'Life Energy Cultivation', Qigong has its roots in Chinese medicine, martial arts and philosophy. It is a holistic system of coordinated body posture, movement and breathing, beneficial for health and meditation, used to help cultivate Chi (Qi) for balance and the flow of energy.
No experience needed. If you are unsure of the suitability of the level, please contact the tutor via the Institute.
Students are advised to wear comfortable clothing to allow stretching and smooth-soled exercise shoes during class. 
Tags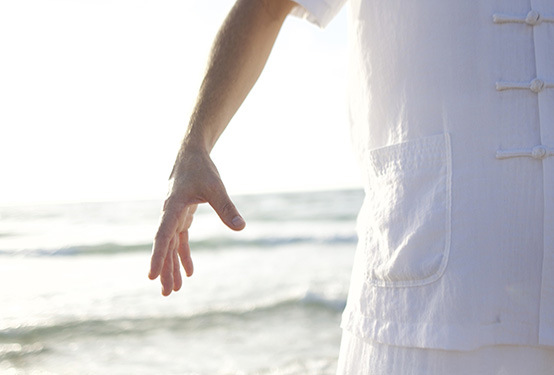 This date isn't the first in the event series. For more information on ticket availability, please get in touch.
Office hours are Monday to Friday 9.30am to 5.00pm
About the Speaker
Devdan Sen
Devdan began Tai Chi in the early 1980s while a student at the School of Oriental and African Studies, London. He returned to Tai Chi in the mid-1990s and studied with the late Master Akira Lim. Today, he continues to study Tai Chi and Kung Fu with Stephen Lim, the current master of the Lim School of Martial Arts. Devdan follows the traditional approach of the Yang style focusing on the long form of 108 movements. He also has a wide knowledge of shorter forms, Tai Chi sword and Qiqong (Chi Kung) and practices various forms of Kung Fu.
This is all a far cry from a previous existence of studying to be an ethno-musicologist and teaching Indian classical music, which he continues to do occasionally. Devdan edited the first Asian arts magazine in the UK and then went on to be a travel writer freelancing with the Rough Guides for 20 years, specialising on India. He was one of four original authors for the Rough Guide to India.
Having grown up in the Himalayas, Devdan loves mountaineering and climbing and now does the occasional stint as a ski instructor at weekends and helps with disability snow sports.
Restaurant
V Café at The Guildford Institute provides a friendly catering service using high quality, fresh, vegetarian and vegan ingredients.

Gift Memberships
The perfect way to give a treat to someone special who takes real pleasure in learning new things and taking part in great activities.