Library Services
Our Library opened in 1892 as Guildford's first public library. Now run by a dedicated team of volunteers, we aim to share Guildford's heritage and story through our remarkable Library which is also home to our impressive Archive collection.
Our Library is open to everyone – a welcoming space to browse, read and research.
Our original 19th century collection of 200 volumes has grown to around 14,000, with wide-ranging subjects including natural history, science and travel. We also have an excellent local history collection, as well as offering modern fiction and non-fiction.
The Archive is a treasure trove for Guildford's history, consisting of original photographs, playbills and more! If you have any research questions, please ask one of our friendly volunteers.
Our Library is also home to Guildford Book Club and Guildford Writers who meet here monthly.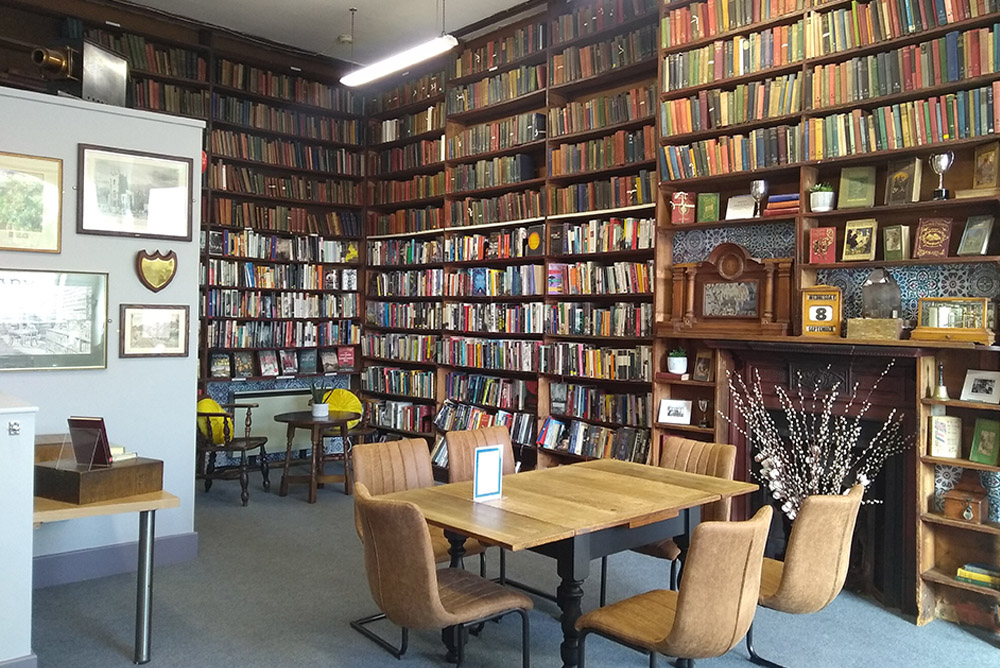 "What a delight to find such a treasure trove of books in the middle of Guildford. The sense of history is immediate – books published in the 1890s or one from this century at your fingertips. What a privilege!"
Key Information
The Library is open 3 times a week:
Wednesday: 1pm – 4pm
Thursday & Friday: 9.30am – 12.30pm
The Library will close at 12.30pm on Friday 15 December and reopen at 1pm on Wednesday 3 January