View our Spring Brochure
Our new spring brochure is out! Browse events through our digital brochure to the right, which includes links to each of our courses, making it easier for you to book. Alternatively, you can browse the spring term 2022 tab on our What's On page.
News on our tenant, RBS
It is our understanding that our long-term ground floor tenant, The Royal Bank of Scotland (RBS), will be closing the North Street branch on 9 March 2022. This opens up a number of exciting future opportunities that we are keen to explore. Read our full statement.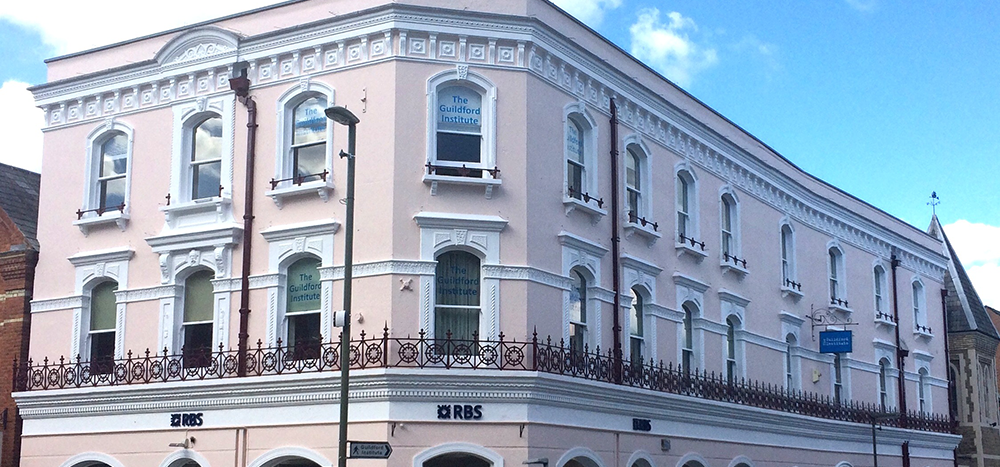 About Us
Since 1834 The Guildford Institute has been working for and with the local community. Today our enthusiastic Board of Trustees and staff team work alongside a dedicated group of volunteers to ensure the Institute continues to make a difference.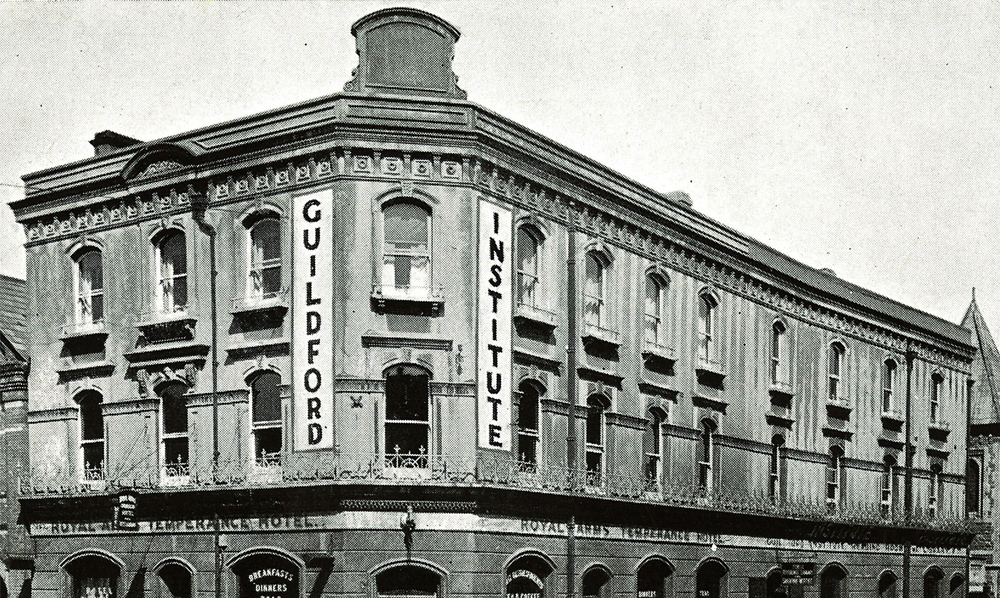 Restaurant
V Café provides a friendly catering service using high quality, fresh, vegetarian and vegan ingredients.


Room Hire
Competitive room hire available within our centrally-located Grade II listed building.



Your Guildford Institute
Download our simple Zoom Instructions
Visit the
Library &
Archive