Library Services
The Institute Library has remained in the same room since 1892. Now run by a dedicated team of volunteers, our original collection of 200 volumes purchased in the 19th century has grown to around 14,000. Wide-ranging subjects include natural history, science, travel and exploration. We also have a good local history collection ranging from books by local authors to our eclectic scrapbook archival content.
While Members have exclusive borrowing rights to the Library, the public are welcome to visit and search our catalogue online. Volunteers are happy to assist with any research request by email, telephone or in person. We do not charge for this service, but donations are always gratefully received.
New books, both fiction and non-fiction, are added to the collection regularly throughout the year. The new books list is available to view here.
Events taking place in our Library feature on our What's On calendar.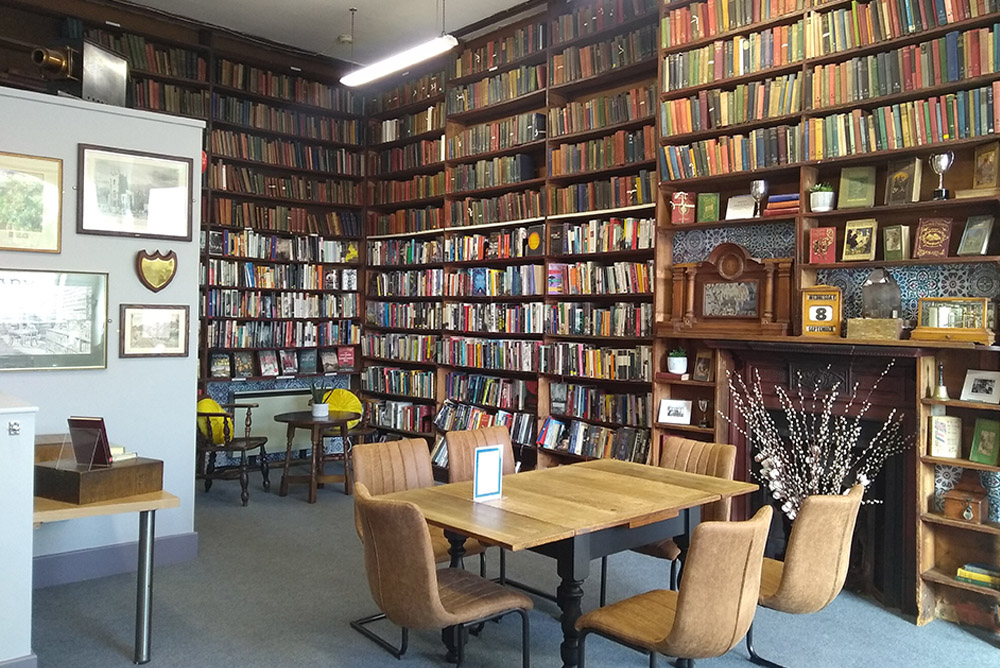 "What a delight to find such a treasure trove of books in the middle of Guildford. The sense of history is immediate – books published in the 1890s or one from this century at your fingertips. What a privilege!"
Key Information
The Library is open 3 times a week:
Wednesday: 1pm – 4pm
Thursday & Friday: 9.30am – 12.30pm
Monday 1 August – Tuesday 6 September (inclusive)