Here at the GI, we are lucky to have so many talented tutors who offer high quality and engaging courses on a whole host of subjects. We'd like to introduce you to Dr Lucy Ella Rose who will be teaching Victorian Artistic Partnerships: Creating Wonderlands this term. Lucy Ella is a lecturer at the University of Surrey and a published author who specialises in Victorian literature, art, culture, and feminism.
---
Tell us about yourself and your background. How did you get into a career in academia and teaching?
Once I finished my BA and MA in English Literature at Sussex University, I felt like I had only just scratched the surface and there was so much more to explore! This led me to apply for a PhD post at Surrey University, which I was lucky enough to get. It was a life-changing experience which confirmed my passion for academic research and teaching. After some short-term lectureships at Surrey, and the publication of my PhD in book form, I was appointed Lecturer in Victorian Literature at Surrey. Sharing and generating ideas with others is my dream job!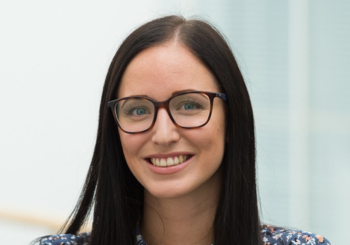 You specialise in Victorian Literature; can you tell us what you particularly love about this subject?
The Victorian period saw so much change, especially in the role of women, who entered the literary and artistic professions en masse for the first time. Women's newfound professional identities and publications (essays, articles, novels, stories, poems) gave them voices at a time when women didn't even have the vote. I find it very exciting to trace today's feminism back to its roots in Victorian women's writing and visual culture, which were used as mouthpieces to call for greater female freedoms and join debates that led to real socio-political change.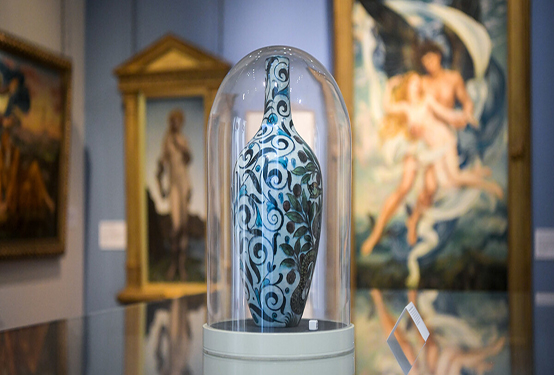 Your work often focuses on feminism and women in Victorian Literature. Is there a particular woman from this time that you admire and why?
There are too many to list! I hugely admire Mary Watts, who set up her pottery business and held women's suffrage meetings at her Surrey studio-house, which she transformed into a work of art. I admire the way she combined art and activism, especially in older age – instead of slowing down, she seems to have sped up! I feel a bit like I knew her, having read and transcribed her diaries. I love Evelyn De Morgan's allegorical artwork too – decoding its symbolism and contemplating meanings. Like Mary Watts, her creative energy was phenomenal.
Your first course at The Guildford Institute will be on Victorian Artistic Partnerships: Creating Wonderlands. What inspired this subject choice? Can you tell us a bit more about what we can expect from your course?
The subject choice is led by my research focus on Victorian creative partnerships of various kinds. I published a book on the marital artistic partnerships of the Wattses and the De Morgans in 2018 (Suffragist Artists in Partnership: Gender, Word and Image), and I am currently writing a book on creative partnerships between sisters, focusing on Netta and Nellie Syrett. Using the theme of 'wonderland' to commemorate the 125th anniversary of Lewis Carroll's death, I want to think about the 'wonderlands' created by these partnerships – that is, their creative worlds, spaces, ideas and outputs associated with spiritualism, symbolism and suffragism. 'Wonderland' offers a new lens for conceptualising the lives, works and relationships of these artists, and I look forward to exploring this subject from a fresh perspective with attendees of the course.
When you're not busy teaching or writing, what do you enjoy doing in your spare time?
I try to immerse myself in as much visual culture as possible, so I go to art galleries and exhibitions, go to the theatre and cinema. I like to be transported into other worlds, and experience other people's creations in non-verbal ways.
What are you most looking forward to about teaching at the Institute?
It's exciting to strengthen connections between Surrey University and other local cultural partners, and to work with a wider range of people on materials that haven't received much critical attention.
---
We hope you have enjoyed getting to know GI tutor Lucy Ella Rose! Are you keen to learn more about Victorian artists and their own creative wonderlands? Join Lucy Ella at the GI for her course Victorian Artistic Partnerships: Creating Wonderlands which begins on 7 June 2023.
---