The Guildford Institute and Guildford Arts are pleased to welcome you to visit their next exhibition from two talented local artists:
PEG MORRIS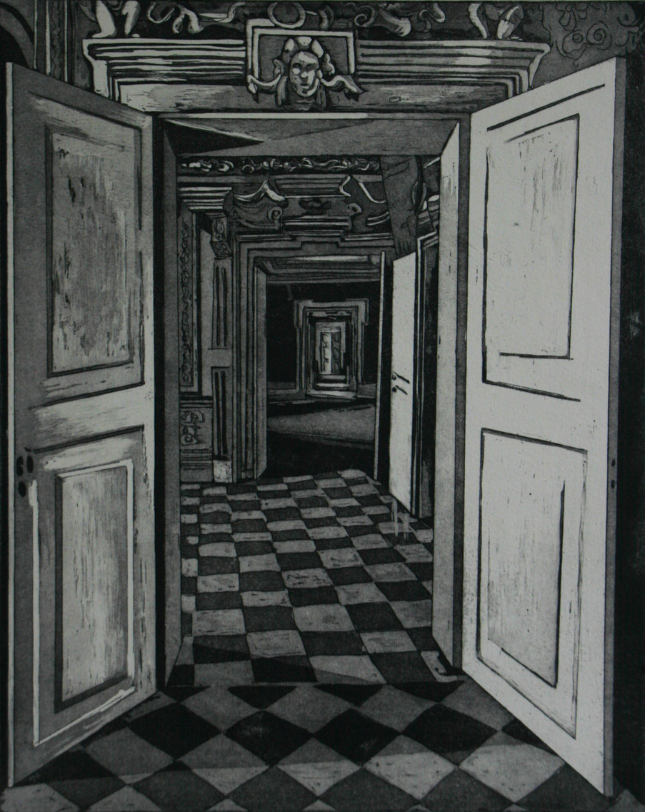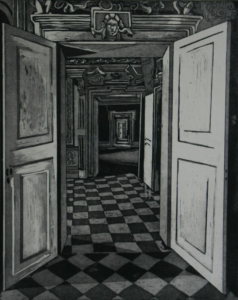 Painter and printmaker Peg Morris explores dilapidation, decay, solitude, erosion and changing light conditions; processes which transform our surroundings.  Fascinated by process, Peg uses different media; drawing, painting, etching, collagraphy, monotype, lithography and artist's books.  Her work is rooted in observation and drawing underpins all the images she makes. The places depicted in her work, whether interior or exterior, are quiet and contemplative; the composition leading the viewer through the space.
Peg's studio is at her home in Gomshall in the Surrey Hills.  A member of the Southbank Printmakers Gallery and the Printmakers Council, she also works at Kew Studio where she is the Print Studio Manager and teaches etching. Her work is held in the V&A archive, the PMC Archive and in private collections across the UK and abroad.  She has exhibited in the RA Summer Exhibition 2022, the Woolwich Contemporary Print Fair in 2020, 2021 and 2023, Compton Verney Print Fair in 2021, 2022 and 2023 and at the Mall Galleries with the SGFA in 2021 and the RBA and the RI in 2023.
See more at: www.pegmorris.com
CHARLES TWIGG
Currently Charles is working on a massive project looking at 'The symbiotic relationship that trees have with their surroundings'; so far there are over 800 images in the body of work. His main interest is in ink work, but he also works in water colours, various mixed media, photography, sculpture and as a poet.
This exhibition is a fun body of work, using ink and watercolour in a way that images can be produces quickly in our ever-changing climate. Most of these images were produced on site; often whilst having interesting and sometimes challenging conversations with passers by, all good fun.
See more at: www.charlestwigg.co.uk