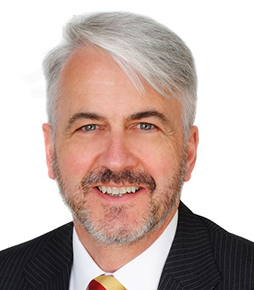 ---
Profile
David is originally from Essex but now lives in Hartley Wintney on the Hampshire / Surrey border.
He has mostly worked in the transport sector; predominantly in railway but also airlines, road transport and motorways.
David is fascinated by the capacity of education to change lives in a positive way and has been a volunteer with a number of education charities at home and abroad. He feels he has also learnt a great deal through that process.
Currently David is Deputy Chairman for the University of Westminster, a Director of the English Speaking Union of the Commonwealth and a Governor / Trustee of the Magic Circle Foundation.
He has two teenage children, one about to go to University and one about to begin GCSEs.
David originally became involved with The Guildford Institute through a friend, around ad hoc projects such as GDPR (General Data Protection Regulation) and the restaurant. The more he saw of the Guildford Institute and what it does, the more he admired it.  David feels our country and society is much richer as a result of having so many wonderful institutions dedicated to making crafts, arts, culture and further and higher education available. He also has a historic interest in Institutes and their role in adult education and considers it  a privilege to be involved with The Guildford Institute
David enjoys being part of the team. David would encourage everybody to come and get involved, whether volunteering to help The Guildford Institute or undertaking a course or attending a lecture.
---