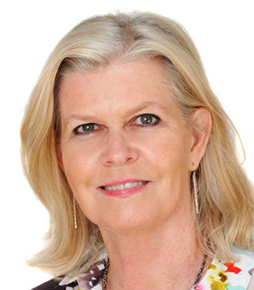 ---
Profile
On returning from Greece, where Janet lived for 10 years after leaving university, Janet started her long career within the criminal justice system working at local, regional and national levels. Janet studied for an MSc in criminal justice and is trained in restorative practices as well as being a trained mediator. Janet has a wide experience of charity management, governance, strategic planning, national and local delivery of services, policy development and partnership working. Now retired, she spends her time as a bereavement counsellor for Cruse, the national bereavement organisation, looking after her elderly father and helping out with her two small grandsons, as well as being a trustee at The Guildford Institute.
Janet was attracted to becoming a trustee at The Guildford Institute as she wanted an interesting voluntary role where she could use and further develop her skills, knowledge and experience. Janet feels that The Institute is an amazing organisation and she is very committed to its ethos of education and cultural activities for their own sake.
Janet recently held the position of Chairperson at The Guildford Institute before stepping down in August 2020. She was originally co-opted to the Board of Trustees in June 2018. During her time as a trustee, Janet has supported The Institute a great deal with governance, policy and procedures and core organisational matters. Janet is particularly interested in continuing to develop the Institute, working to ensure the continued viability of the organisation. She hopes that the Institute continues to go from strength to strength and is recognised as a centre of excellence in the heart of Guildford.
Her favourite thing about working with the Institute is being part of a great team of staff and volunteers in a wonderful historical place of learning.
---