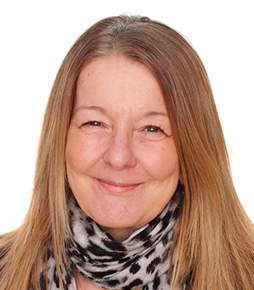 ---
Profile
Lisa has worked in the entertainments industry for over 35 years, primarily as part of a small independent event production company responsible for the organisation of many large-scale public events including the BBC Proms in the Park in Hyde Park, and many other events in London's Royal Parks and in other landmark venues such as Trafalgar Square.
With a busy career, Lisa likes to relax by taking long walks with her dog and spending lots of time in the garden. She also enjoys creative writing and photography. She has lived in Guildford for most of her life and has two grown up children.
About four years ago, Lisa heard about The Guildford Institute through a couple of close friends and decided she had to check it out for herself! She describes how she immediately fell for the Institute's uniqueness, charm and fit within the town. As a Trustee, Lisa hoped to bring her extensive events experience - including marketing, organisation, security and planning - to the Institute. She also has a keen interest in buildings and interiors and loves the Institute's beautiful Grade II listed building.
As Vice-Chair, Lisa is involved in the marketing and publicity at The Guildford Institute, works with Nick and Ian who run V Café, and assists in overseeing the maintenance and improvement of the building.
Lisa's favourite thing about being involved at the Institute is working with her fellow Trustees and staff team. She also enjoys a visit to V Café!
---