---
Overview
The Edwardian age was known for the excesses, elegance, and strict social rules modelled by the wealthy. Department stores selling ready-to-wear clothing made it possible for more people to have a variety of outfits. Clever home seamstresses could copy patterns they couldn't afford to purchase. Changes were beginning to creep in as everything that once seemed permanent began to change. Corsets started disappearing from women's wardrobes. The indomitable aristocratic elite began struggling to make ends meet. The younger generation redefined everything from good manners to falling in love.
Tags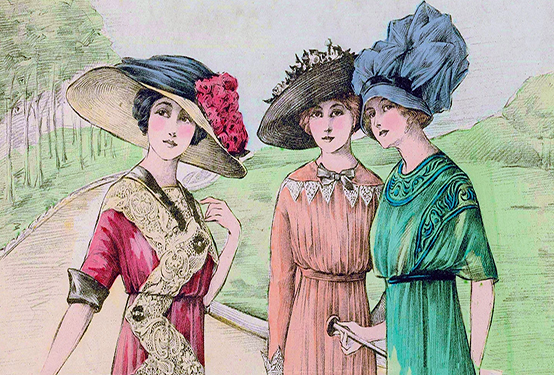 This date isn't the first in the event series. For more information on ticket availability, please get in touch.
Office hours are Monday to Friday 9.30am to 5.00pm
Restaurant
V Café at The Guildford Institute provides a friendly catering service using high quality, fresh, vegetarian and vegan ingredients.

Gift Memberships
The perfect way to give a treat to someone special who takes real pleasure in learning new things and taking part in great activities.