Here at the Institute, we are lucky to have so many talented tutors who offer high quality and engaging courses on a whole host of subjects. We'd like you to get to know our tutors better, so have introduced a brand new feature called 'Meet the Tutor'. First up we have popular tutor Ronnie Ireland, an expert in the art world who regularly teaches a wide variety of art history courses at the Institute.
---
Tell us about yourself and your background. How did you get into a career in the arts?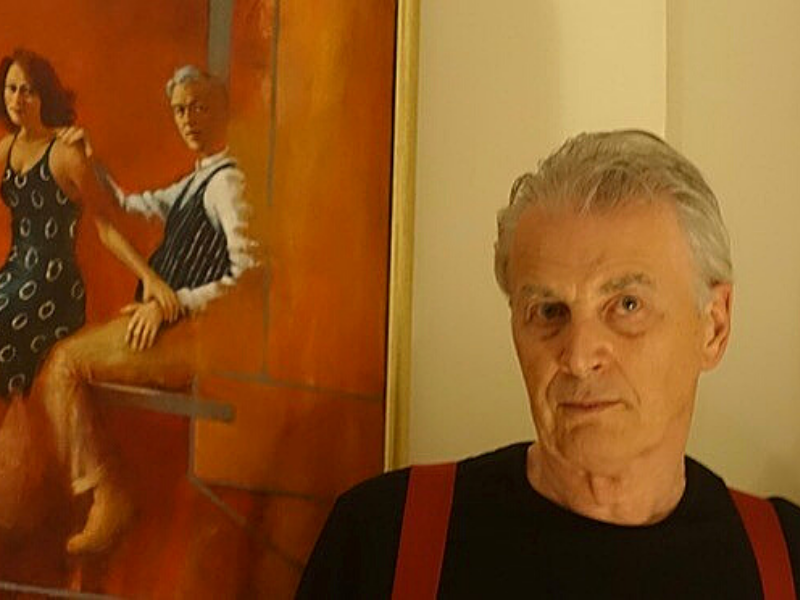 I was born and educated in Glasgow. I have a degree in drawing and painting from Glasgow School of Art, a Teaching Diploma and a BA (Hons) from The Open University.
I can't remember when I wasn't drawing. As a child I was ill quite a lot and spent a lot of time in bed, so drawing was always something I could do – later, art school was just obvious. I taught in schools for a while but at that time didn't enjoy it. While always continuing drawing and painting, I then moved into organising music and events as a main career, eventually running my own company. I also performed a lot, doing a lot of singing from classical, to rock and finally jazz. When I emigrated to England, I focused completely on my art. I now teach my own classes, give lectures, run demonstrations and workshops for art societies, and finally reached the Parnassus of The Guildford Institute.
Alongside teaching, you are an artist and have built a large portfolio of work, varying in subject matter and medium. Can you tell us more about your work and the influences behind it?
My own work has developed very slowly, and seemed to always be going in different directions with many competing interests. It took me a long time to realise that underneath all of these seeming differences, it was always concerned with investigating identity. Mainly of people, singly or in relationship to one another and their situation. This same interest goes through landscape, abstract and still life work too. It is often allegorical with an implied narrative, but it is never defined – that is the viewer's role. If the image is strong enough, it will engage the viewer and they will arrive at meaning(s). It is always fascinating what other people see in the work, often not something that I had been aware of, which adds to its richness.
My main influences are particular artists – Rembrandt, Titian, Velasquez, El Greco and Caravaggio. Plus some selected aspects of many contemporary figures, especially Bacon and Giacometti. Alongside that, there is the look of photographs and film noir. Greek mythology has also been a lifelong interest.
We know this might be tricky to narrow down, but do you have a favourite art history movement or artist?
My favourite artists have been listed in my previous answer but Rembrandt above all.
You teach practical art classes, as well as give demonstrations, workshops and talks. Are there any topics or subjects that you especially enjoy teaching?
As for teaching, the most challenging and rewarding aspect of art is to develop creativity; to open it up while being able to focus the results more and more precisely. That is why making art is endless – it is of course impossible! But one little breakthrough, where you have managed to surprise yourself – that's what keeps you coming back for more torture. Teaching technical aspects is relatively easy as there is a right and a wrong to the result, for example objective observation drawing. If you teach the method properly, anyone will improve.
When you're not busy teaching or making art, do you have any hobbies or interests that you enjoy?
My other great love is music and usually there is music playing as I work. Mainly classical, from early music through to contemporary; I always explore (although I will always return to Mozart). There is a much healthier cross fertilisation between different genres now as indeed there is between different branches of art in general. It's always interesting to speculate what kind of artist Michelangelo or Caravaggio would have been if living now. I still play guitar (basic) and write songs for my own amusement when I have the time – it makes a change from standing at an easel. Joining up with some other folk for relaxed performances would be good.
How have you found the move to online teaching – can you tell us about any positive outcomes from it?
I began online teaching for my own classes in April 2020 and soon realised that I would have to rethink how I structured the classes and indeed the whole term. I went back to a much more academic step by step approach while building in participation and interaction. The classes have greatly enjoyed and benefited from this approach and content. Currently, I am now opening up the structure and we are focusing on developing students' creativity. I have found it a useful move in some ways and it could be retained alongside "normal" classes perhaps.
Zoom classes are often more intense for me than normal ones in the constant interaction with the screen and I have to watch out for eyestrain, especially when you have two events in a day. The downside, in for example lectures, is that you often feel as if you are talking to yourself when all participants are muted. Of course, maybe I'm only talking to myself anyway…
I love the performance aspect of lecturing, responding to and improvising with a live audience. I really miss that. But Zoom has been a financial lifesaver as well – it's good to eat every now and then!
What do you enjoy most about teaching at The Guildford Institute?
The best thing about The Guildford Institute is obviously the amazing, wonderful, perfect staff and the unbelievable privilege of working with them…
As well as that, you have a very well informed audience with a broad range of interests who usually ask interesting and unusual questions. There is of course always the sneaky worry that one of them knows more about the subject than you do given their background, but you have to believe that you can fool most of the people most of the time!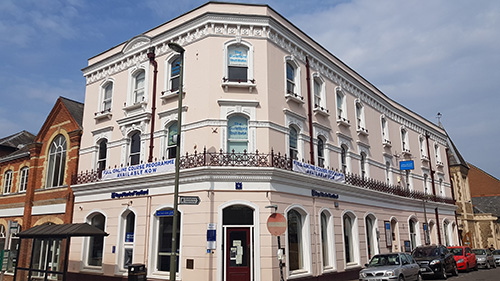 Finally, thank you so much for giving me the chance to "blog" with you. It is always useful to define your thoughts for others and yourself and was fun to do. I hope you find it an enjoyable and informative read.
---
We hope you enjoyed getting to know Institute tutor Ronnie Ireland a little better! Interested in attending one of Ronnie's courses? There are spaces left on two of his lectures planned for the summer term – Degas: Revolutionary Conservative on 22 June and Take Six: Music on 27 July. Visit Ronnie's website to see more of his artwork.
---