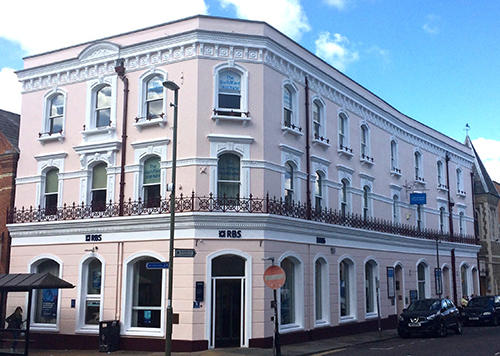 It is The Guildford Institute's understanding that its long-term ground floor tenant, The Royal Bank of Scotland (RBS), will be closing the North Street branch on Wednesday 9 March 2022.
RBS's tenancy delivers a significant part of the Institute's income, which enables it to provide a wide variety of activities for the local community. The Institute has been preparing for this eventuality for some time and will now be using this opportunity to review all of its options going forward. These could include finding a new tenant or using the space for the Institute and expanding its offer.
Brian Creese, Chairperson of the Institute, said: "The news of RBS's departure did not come as a huge surprise and although we are still recovering from the effects of the pandemic, we are excited by this new chapter in our history".
The ground floor of the property owned by The Guildford Institute has been used as a bank for many years and has held a long association with both RBS and prior to this, the historic Williams & Glyn Bank.
Today's news opens up a number of future opportunities that the Institute is keen to explore and is confident in its ability to ensure the best possible outcome for the way ahead.
---