Photograph & Picture Collection
Our impressive and extensive photograph and picture collection is a prized part of the Institute's Local History & Heritage Collections. It has been gradually assembled by members and officers of The Guildford Institute since its inception and is arranged into broad categories which reflect various aspects of the local area and its essential character.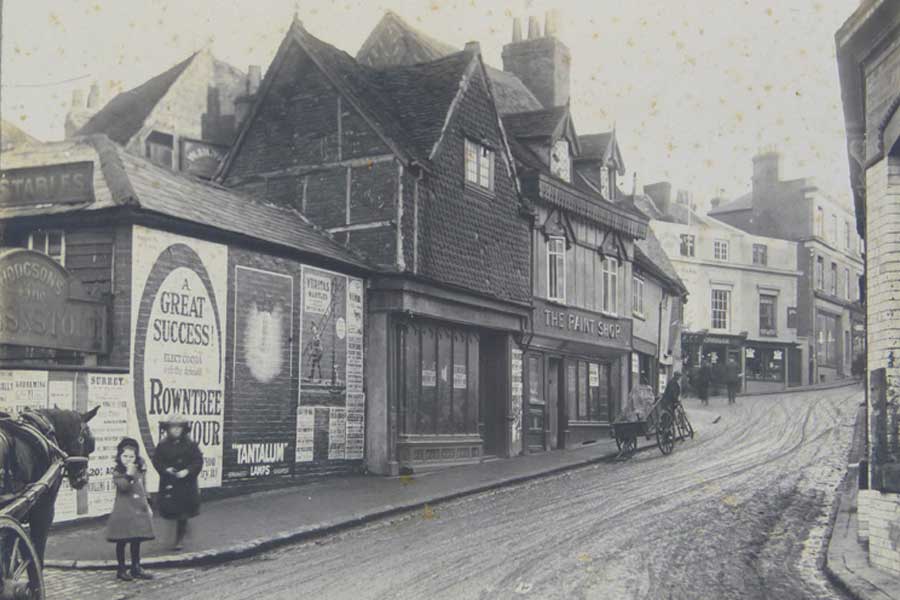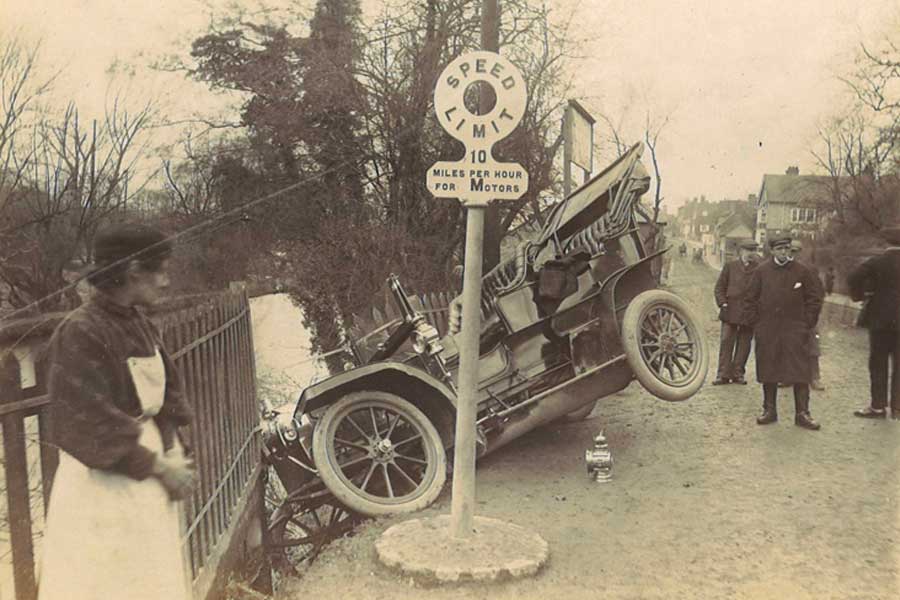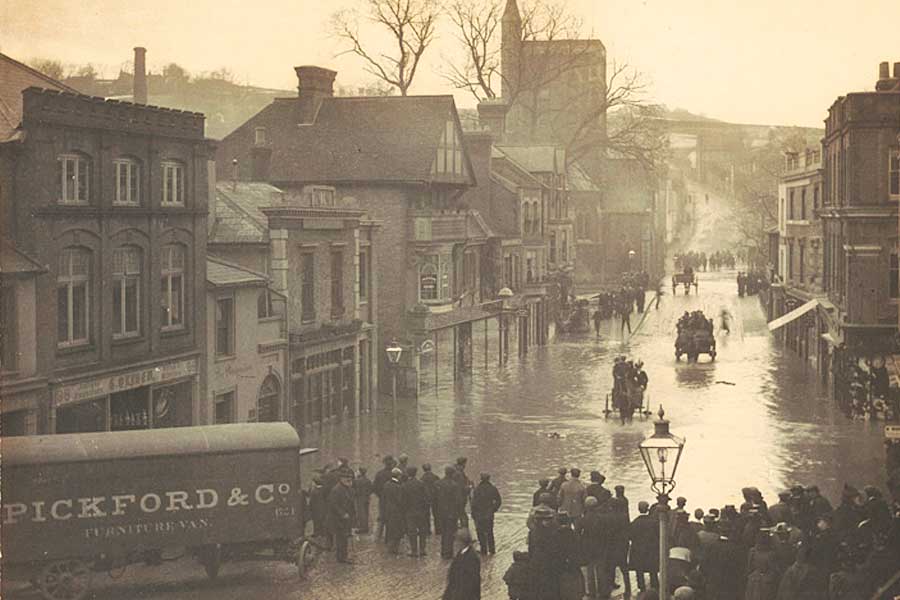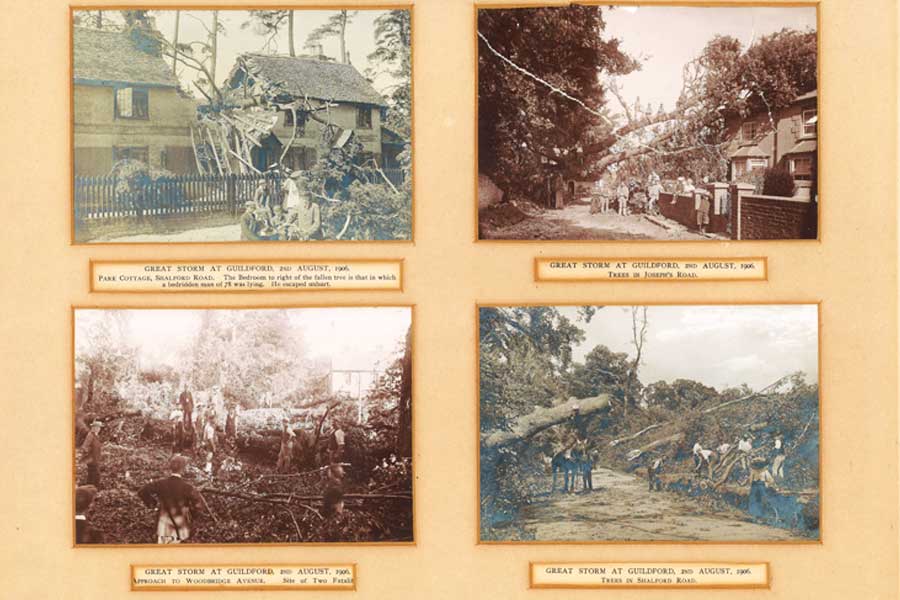 Many views of Guildford and surrounding villages are included together with images depicting the changing architectural face of Guildford; from historic buildings such as churches and the cathedral, the Abbots Hospital, Guildford Castle and the Royal Grammar School to ordinary High Street shops and the Cattle Market.
These are supplemented by a number of maps, plans and perspectives of Guildford, from the celebrated 'South West Prospect of Guildford' (1738) to a rare aerial photograph of the town taken in 1919.
There are portraits of people who made a major contribution to the town such as mayors, civic officials and leading philanthropists, but everyday life is also portrayed with images of local residents at work and play.
Major community events include as the 'Beating of the Bounds', the Royal Counties Agricultural Show (now the Surrey County Show), Shalford Park Cyclists Camps, the paving of the High Street, military parades and royal visits and special celebrations such as the Coronation Parades of Edward VII (1902) and George V (1911), and Queen Victoria's Diamond Jubilee in 1897.
An intriguing collection concentrates on accidents and disasters that have occurred in the local area including fires, floods, railway and traffic incidents and the Great Storm of 1906.
The collection has now been fully digitised allowing images to be downloaded and viewed on screens, making it more accessible than ever. This will help to prevent any further deterioration of the pictures and preserve the resource for future generations.
---