The World War One Collection
This poignant record in the form of a scrapbook is a lasting memorial to the thousands of local heroes who gave their lives in the Great War. It's a detailed, almost week-by-week account of The 5th Battalion of the Queens (Royal West Surrey) Regiment – as their lives and action are documented from 1915 onwards, with an index of the names of local servicemen.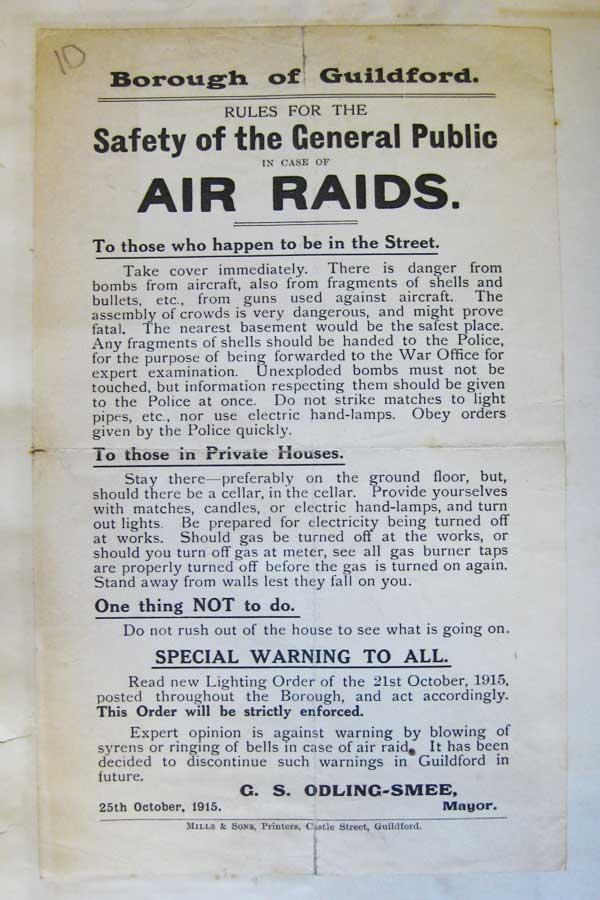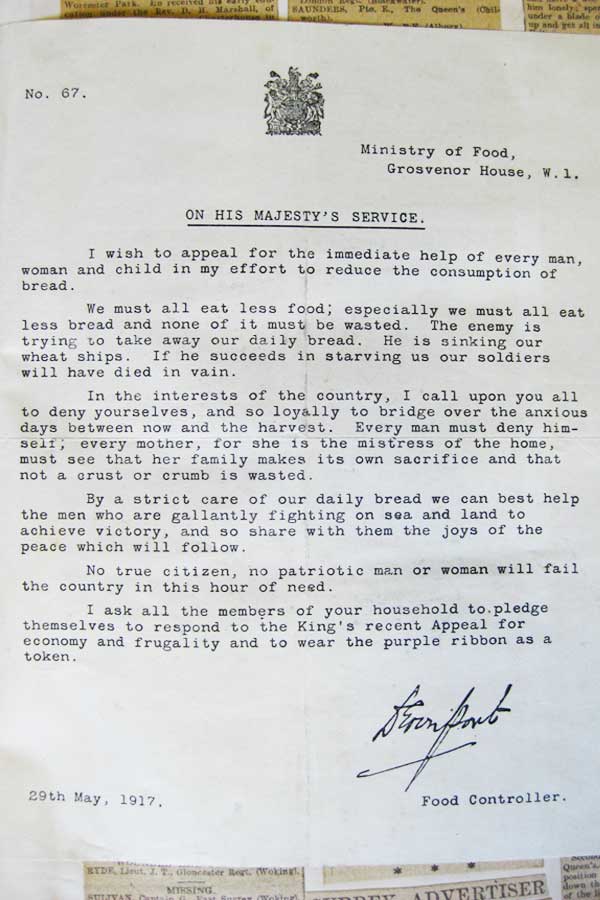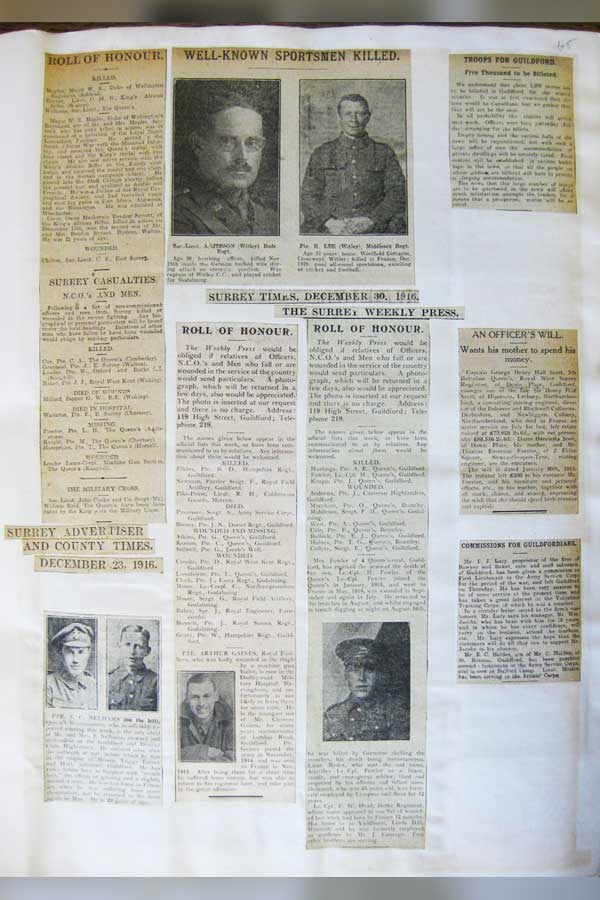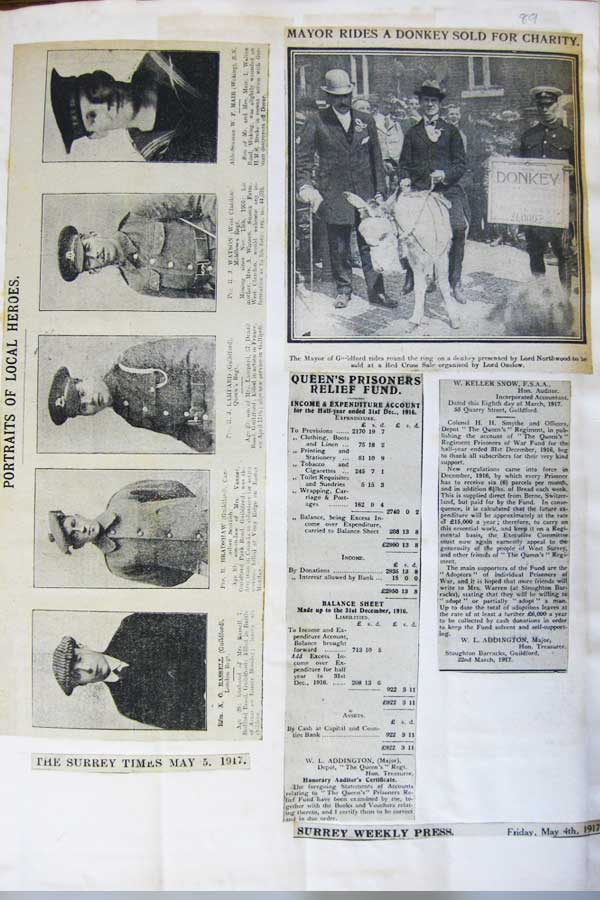 News cuttings from The Surrey Advertiser and County Times range from personal reminiscences of India or Mesopotamia to the carnage in the trenches. Each issue contains a Roll of Honour – in the July 15th 1916 issue alone, 90 Surrey officers were reported killed, wounded or missing. The 'home front' is covered too, with printed pleas for rationing from the King, leaflets for fundraising, information publications and conscientious objectors' cases in court. The record also details how the Guildford community supported its soldiers with Christmas hospitality for billeted soldiers, entertainment for the troops and programmes for Commemoration services in local churches. Finally, the commemorative war memorials are documented, including one in the Institute unveiled in November 1918 in memory of 27 Institute members who gave their lives for King and Country.
---