The Natural History & Literary Society Collection
In spring 1893, members of the Guildford Working Men's Institute decided to form a Natural History and Microscopical Club. The club became The Guildford Natural History and Literary Society in 1908; its committee boasted such illustrious names as Lady Stanley (widow of the famous explorer), the writer F Baring Gould and the press baron Lord Northcliffe. The Society thrived for 85 years as the NH & LS until 1993 when it adopted its present title of The Guildford Natural History Society. The Society meets at the Institute on Thursday afternoons during the winter and spring terms, organises outings during the summer, and walks all year round. View our What's On to see their upcoming meeting dates.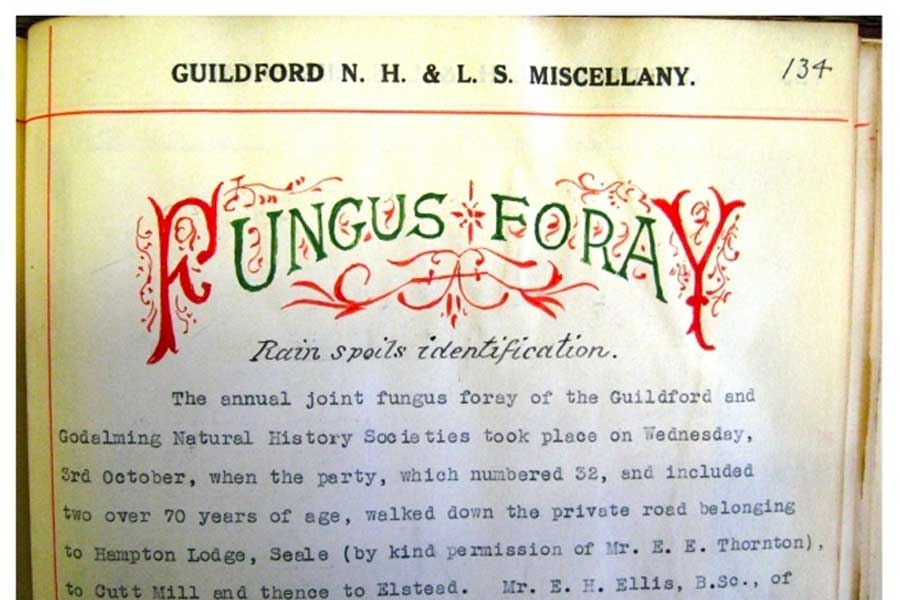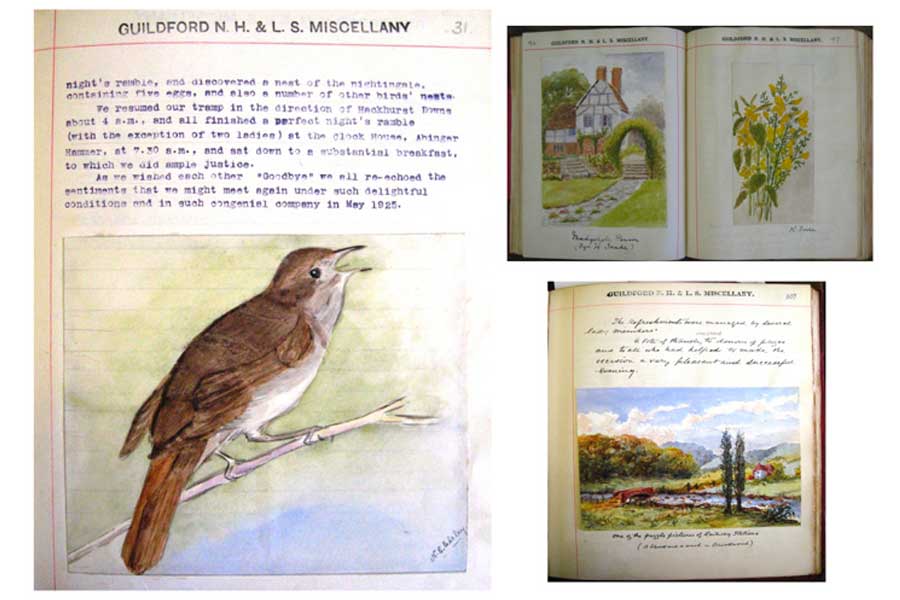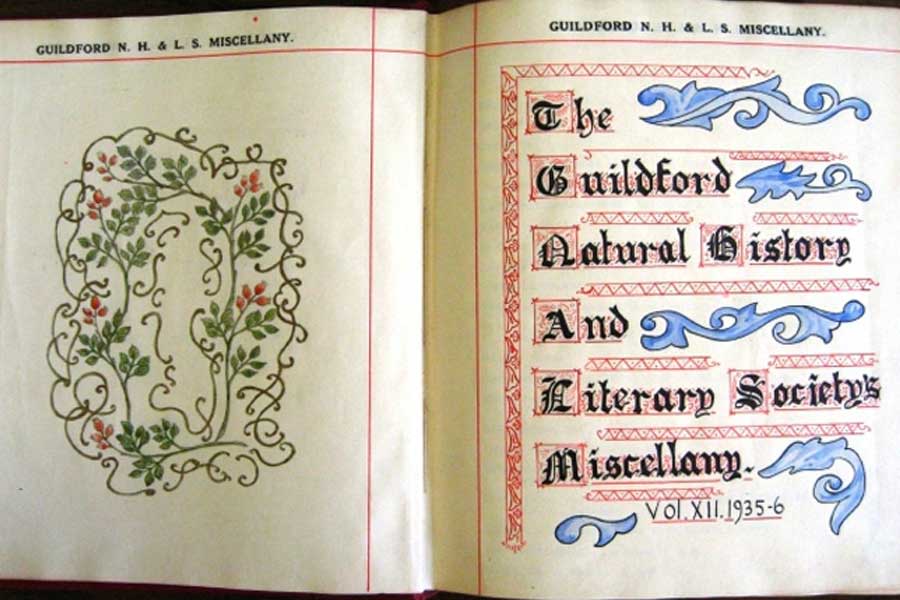 One of the treasures which the Institute holds on behalf of the Society is the "NH & LS Miscellany" (in modern parlance, a journal). This is an exquisite series of wonderfully illustrated bound manuscript volumes dating from 1904. They feature a rich variety of lecture and field reports, drawings, photographs, letters from members and newspaper cuttings. These document much of the history of the Society's many activities: such as the annual Midnight Ramble to hear the Nightingales and a special event on June 29th 1927 when 100 members gathered on St. Martha's Hill at 4:30am to view an eclipse of the sun.
---